The Department of Industrial Engineering and Management at LUT University is actively carrying out research projects and programmes that are funded by, among others, Business Finland, the Academy of Finland, EU Horizon and structural funds and foundations. The projects involve interdisciplinary cooperation with companies, which strengthens the practical significance of the projects.
Benefits for a company:
An opportunity to utilise the latest knowledge and increase your own competence and problem-solving ability.
Getting an opportunity to utilise the expertise and resources of Industrial Engineering and Management with a relatively small own RDI investment.
Strengthening future competitive advantages – projects always seek solutions to the latest questions.
Expanding your own networks and getting to know new partners.
The projects also provide opportunities for student contacts.
Building longer-term cooperation and utilising expertise also after a collaborative project has ended.
In successful project cooperation, the company:
Is actively committed to the application and implementation phase of the project. A project is a process in which results are realised at various phases.
Gives its own work input and actively participates in the implementation of the project at different stages. Some projects require a financial investment, which is typically allocated to the company's own development work.
Open a door to research cooperation with the university
Project cooperation provides companies with an opportunity to utilise the university's expertise in Industrial Engineering and Management as well as the latest research knowledge to accelerate their own product-service development. It also enables companies to apply for external funding and diversify their own investments in research, development and innovation. In many projects, the company gets to form networks with other companies and research institutes, often also at the international level.
In general, the university coordinates the implementation of the research and development projects, allowing companies to focus on practical work.
Examples of funding providers and projects:
The field of funding providers is extensive, ranging from local projects to global ones. In the most extensive projects, companies are communicating with research networks from several countries. Below are examples of recent LUT Industrial Engineering and Management project cooperation. A summary of LUT's welfare technology projects and their results is published in the 'Living Lab projects 2020' yearbook on pages 54-55.
Interested? Request further information: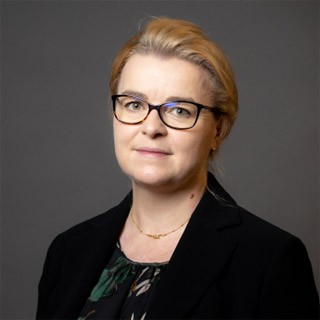 Lea Hannola

D.Sc. (Tech.), Associate Professor
Head of Department, Industrial Engineering and Management
lea.hannola@lut.fi
+358 (0)40 822 3982