Master's thesis commissioned by a company
Master's thesis is the final thesis for the Master of Science (Technology) degree. The Master's theses by LUT's students are typically directly commissioned by a company. In most cases, the Master's thesis is a development project with the duration of around six months. Master's thesis is part of the compulsory studies of the Master of Science (Technology) degree, and the scope of the study unit is 30 credit units. This means that the recommended length of a completed Master's thesis is between 80 to 100 pages.
Benefits for the company:
A Master's thesis produces new information for the target organisation and applies theory to a practical problem
A good master's thesis allows the student to apply and test what he or she has learned in practice while at the same time bringing new knowledge and competence to the company.
There are usually two project types for Master's theses:
An analysis project that aims to determine problems in the current state using analysis tools. After this, the student can solve the current problem or develop alternative solutions and recommend the most suitable alternative.
A solution or development project aimed at producing a management, steering or measurement model or system.
Commissioning Master's theses enables companies to get to know potential future employees.
What is required from the company?
A commission that meets the criteria for a Master's thesis.
A contact person who supervises the work at the company. The study also always has a supervisor at LUT University.
Commitment to promote the completion of the study based on an agreed schedule and for about six months
An ability to finance Master's thesis work. At LUT, Industrial Engineering and Management students usually complete their Master's thesis in an employment relationship with the company that commissioned the study or with a grant provided by the company.
The Research Foundation of Lappeenranta University of Technology manages grants financed through donated funds. For more about applying for grants, see this page.
A completed Master's thesis is a public document published in LUT's own LUTPub database. However, if the company so wishes, you may apply for the thesis to be kept confidental for the maximum period of two years, after which the work will be published. The thesis is written in Finnish, Swedish or English. In degree programmes organised in English, the language of the thesis is always English.
Examples of commissioned Master's theses
Kiinnostuitko? Ota yhteyttä!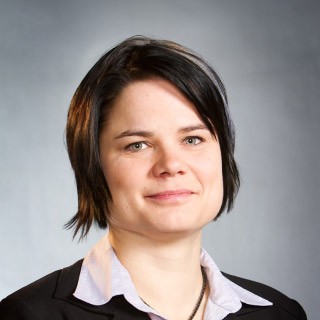 Petra Pekkanen

D.Sc. (Tech.), Associate Professor
Head of Degree Programme in Industrial Engineering and Management
petra.pekkanen@lut.fi
+358 (0)50 322 6301