Bachelor's theses for companies
A Bachelor's thesis is a study completed as part of a Bachelor's degree in technology. The recommended scope of a Bachelor's thesis is between 30 and 40 pages. The Bachelor's thesis prepares the students for later completing a Master's thesis, but it is clearly more limited in scope than a Master's thesis.
Benefits for a company:
Possibility of commissioning different small-scale studies, plans and recommendations as student work
Students can find new solutions to improve old practices
Commissioning Bachelor's theses enables companies to get to know potential future employees
Commissioning a Bachelor's thesis is free of charge for the company
What is required from the company?
An assignment suitable to a Bachelor's thesis
A contact person who supervises the work at the company. The study also always has a supervisor at LUT University.
Participating in an initial meeting with the student working on the thesis and the student's supervisor from LUT
Readiness for reading and commenting on the study and, if necessary, meetings with the student for a few times during the project
Commitment to promote the completion of the study based on an agreed schedule and for about four months
"A Bachelor's thesis provides companies with an opportunity to obtain an up-to-date, concise information package on a topical subject. The work may also include analysis of the company's situation and planning of future measures. For the student, the study commissioned by a company provides a valuable practical example, and both get an opportunity to get to know each other better."

Annastiina Rintala, University Teacher

What does a Bachelor's thesis include?
The work commissioned by a company can be a literature review of a topic that the company finds relevant and interesting, or it can include also an empirical study. However, if the thesis includes an applied work commissioned by the company, the student must demonstrate sufficient knowledge of the theoretical literature on the subject. As a result, the possible empirical section may not be longer than half of the finished thesis. Examples of empirical research include interviews or surveys and analysis of their results.
A completed Bachelor's thesis is a public document published in LUT's own LUTPub database. The thesis or any of its parts cannot be classified as confidental. However, if the company so wishes, the thesis can be written in such a way that makes it impossible to identify the company or related persons. The thesis can be written in Finnish or English.
Three Bachelor's seminars are organised annually. Companies can submit their assignments to these courses according to the following schedule.
Spring semester course from January to April. Topics must be submitted by 31 December
Summer course from April to September. Topics must be submitted by 31 March
Autumn semester course from September to December. Topics must be submitted by 25 August
Interested? Request further information: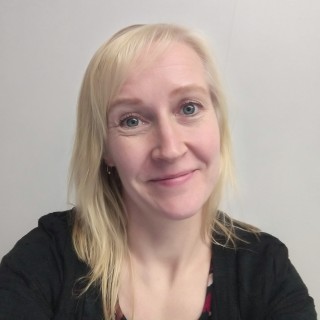 Kirsi Kokkonen

Head of the Bachelor's Programme in Industrial Engineering and Management
Bachelor's seminar teacher
kirsi.kokkonen@lut.fi
+358 (0)50 573 5993